Spotlight On Robert Owen House
Marketing Team - July 26, 2021
Are you searching for student accommodation in Glasgow? Keep Robert Owen House on your shortlist!
Robert Owen House is situated on Bath Street and at the heart of Glasgow. Caledonian University and the University of Strathclyde are less than 10 minutes' walk from the building and with Queen Street subway station around the corner; travel to the West End and the University of Glasgow in under 20 minutes. But most importantly the student nightlife is 5 minutes away, the ideal location for students that want to fully immerse themselves into the city.
Undergraduates and Postgraduates studying in Glasgow will want to keep Robert Owen House on their shortlist. It will fit your needs and can get you to your given university with ease.
With deep history it is thought that the name Glasgow derives from the Brythonic Celtic "Cleschi" meaning "Dear Green Place". You won't be short when it comes to exploring and getting outside in between your studies. There are many ideas for you here to consider, as a good tip to make your new city feel like home.
Glasgow is a city synonymous with higher education. There is no area in the UK outside of London with more universities. It has six acclaimed institutions, including the University of Glasgow, a member of the elite Russell Group universities and the fourth oldest in the English-speaking world. Many students roam this city, it will make any new or returning student feel safe and comfortable.
As already alluded to, you will be spoilt for choice when it comes to courses in Glasgow. Check them out here and get excited about your future.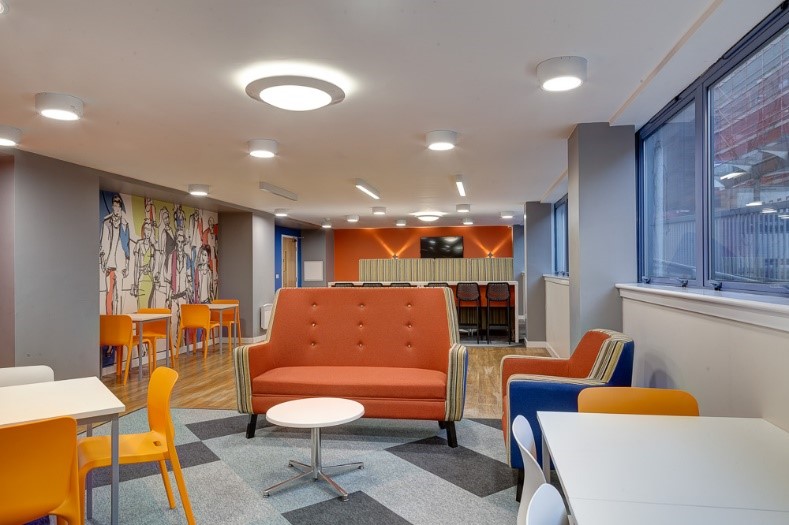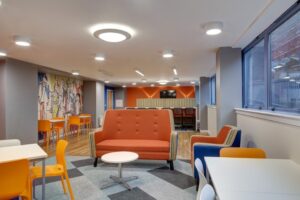 Robert Owen House is the home of 101 students each year, offering studios that include both affordable and spacious deluxe apartments. The three types of studios are:
Classic studio
Premium Studio
Deluxe Studio
They will vary in size and layout, however will all include a modern kitchen, ensuite bathrooms, study area and smart TV.
Take advantage of our social areas with your friends. You will have access to a cinema room, gym and a common room. Included and on us is FREE pizza, films and games evenings all in the comfort of your own home.
We offer dual occupancies in the majority of our room types – free of charge
Simplicity is always our aim for students. All bills are included in the rental price so there's no need to worry about having to pay bills each month.
For peace-of-mind, Robert Owen House also has 24/7 CCTV and an out-of-hours service.
In person and virtual tours of our studios available upon request!
Bookings for 2021/22 are open but availability is limited, so don't hesitate- book now!
For more information or arrange a viewing at Robert Owen House, please contact glasgow@xeniastudents.com