Student accommodation
in Glasgow
Here at Xenia Students, we want to take the stress out of looking for student accommodation in Glasgow. We have three fantastic buildings in the centre of Glasgow, with lots of private studio room options to choose from, including Robert Owen House, St Andrews Court and Central House.
Glasgow is home to a wide range of higher education providers including three universities: the University of Glasgow, the University of Strathclyde, and Glasgow Caledonian University. The city centre location of our Glasgow student accommodation offers good proximity to your studies as well as easy access to all the city has to offer.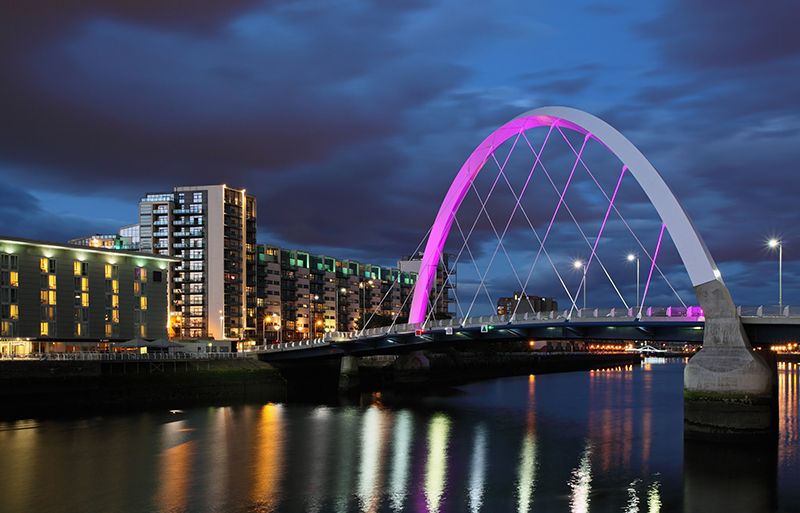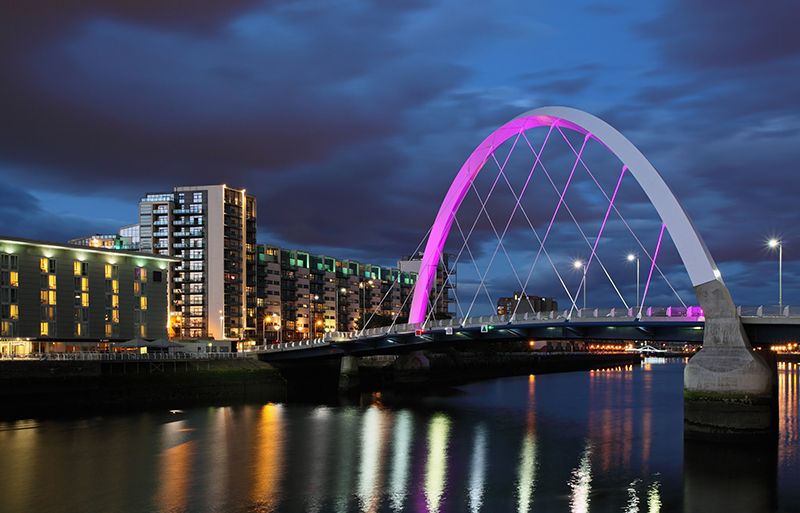 Why choose Glasgow?
The eclectic mix of culture, leisure, and nightlife is what draws so many students to study and live in Glasgow. Perfect for both undergraduate and postgraduate students, our Glasgow university accommodation puts you just a stone's throw away from it all!
Glasgow is known for its cultural attractions – music venues, museums and art galleries – and its enviable nightlife. The city is home to around 700 bars, pubs, and clubs, as well as a huge selection of cafes and restaurants. Head out to the famous 'Style Mile' to find your favourite high street shops or escape the Glasgow city bubble in one of the many parks and gardens. There's over 90 to choose from – Glasgow boasts the highest green space to population ratio of all European cities!
Book Your New Home For 23/24!
St Andrews Court
from £160 per week
Student Accommodation in Glasgow, Scotland
Great Location

Ensuite

Bills Included

Free WiFi

Cinema Room

Car Parking

Social Area

Laundry Room

3 more
Book Your New Home For 23/24!
Robert Owen House
from £190 per week
Student Accommodation in Glasgow, Scotland
City Centre

Ensuite

Bills Included

Free WiFi

Gym

Social Area

Study Room

Smart TVs

5 more
Book Your New Home For 23/24!
Central House
from £175 per week
Student Flats in Glasgow, Scotland
City Centre

Ensuite

Bills Included

Free WiFi

Study Room

Social Area

Laundry Room

CCTV

2 more
Accommodation

University

Transport

Interest
Student Living in Glasgow
Finding student accommodation in Glasgow

Student accommodation in Glasgow

At Xenia, we want you to find student accommodation that suits you. We currently have three fantastic options of student accommodation in Glasgow; St Andrews Court, Robert Owen House and Central House. Central House and Robert Owen House are situated in Glasgow city centre, and St Andrews Court is a short walk from the centre. 

Prices

The prices for our Glasgow student accommodation start as little as £160 for a single student studio apartment, with bills included. All of our student studio apartments come with a private en-suite, kitchen and living area, perfect for undergraduate and postgraduate students who like their own space!

There are lots of studio apartment options available for students living in Glasgow. Whether you want a single private studio, or want to pay a little extra for a bigger bed and living space. When you come to study in Glasgow, we want you to feel right at home! That's why we offer so many options for student accommodation in Glasgow, starting with classic student studio rooms all the way up to superior studios.

How easy is it to get around Glasgow?

Glasgow

Glasgow is the largest City in Scotland and is just under an hour away from the historic City of Edinburgh.

Getting around the City couldn't be easier with the great transport links that Glasgow offers. The subway is the easiest way to get around the City Centre and West End of Glasgow. It takes just 24 minutes to run through the 15 station stops, with each service running every 4 minutes at peak times. The cost of a ticket starts from just £1.75, you can also register for a smart card which can help save more money in the long run.

Offers

You can also make great use of Glasgow's Subway app, developed by Glasgow City Council, which allows users to discover new routes around the city, at the same time as learning about all the history that the City has to offer.

First Bus offers a student ticket for the Academic Year, with prices starting from £390. (Prices updated from 30 August 2022)

Which Universities and Colleges are based in Glasgow?

Glasgow has three main Universities: The University of Glasgow, The University of Strathclyde and Glasgow Caledonian University.

However, the city also boasts a great variety of smaller, higher education centres including Clyde College, City of Glasgow College and Glasgow School of Art.

Each of the Universities has a Student Union, which offers a range of activities, most of which are run by the students:

Glasgow University Union:

Creative Writing Society, Glasgow Student Dance Company, Hares and Hounds Running Club, GU Men's Hockey Club, GU Women's Rugby and Football Club.

To see all activities: http://www.guu.co.uk/

Strathclyde Students' Union:

Booking and Beers, Bodyweight Training Society, Green Society Strathclyde, Archery, Mixed Martial Arts and Rowing.

To see all activities: https://www.strathunion.com/

What is the Student nightlife like in Glasgow?

With over 160,000 students in Glasgow, combined with the notorious nightlife scene, there are plenty of pubs, bars, nightclubs, and restaurants to choose from. Whether you are looking for cheap cocktails in Glasgow's West End, or a more relaxed night on Bath Street, the city has something for every type of student.

For those that are new to Glasgow, or just want some inspiration, we have listed some of our student's favourites below:
 
Tingle

Open until midnight every night of the week, Tingle is the perfect option for a few evening drinks, or pre-drinks before heading elsewhere.

One thing can be certain when you visit the venue – you'll get some excellent bang for your buck.

Nice N Sleazy

Hosting both live music events and club nights, Nice N Sleazy is an old favourite for students in Glasgow. They offer a number of events available 7 days catering to all tastes in music.

The Ark

Located just next to Strathclyde University and City of Glasgow College, The Ark is perfect for food and drinks after a long day studying.

The Ark is the perfect place to hang out with friends, and even better – they offer a reward card for students where you can enjoy 10% off drinks and 20% off food!

Record Factory

For live music lovers, Record Factory is arguably the best student venue in the city. Located in the West End and with a licence until 2am, it hosts live events most Friday & Saturday nights with free entry!

Even if you're not there for the music, the venue has a large beer garden for those rare hot days, seating booths and a pool area.

Where are the best places to shop in Glasgow?

Shopping

Glasgow is a shoppers paradise, with something for all students in the city. Whether you shop at the household high street brands, want to find vintage apparel, or are looking for something more exclusive – you're sure to find it in Glasgow.

The city boasts the UK's largest retail area outside of London, which is referred to as the 'Style Mile'. This is the area around Argyle Street, Merchant City, and Buchanan Street – which is the fashion hub of the city where you will find both high street brands and high-end outlets, such as H&M, Hugo Boss, Victoria Secrets and Lush.

Argyll Arcade

Argyll Arcade is a must if you are looking for jewelers, with 32 stores housed under one roof. The architecture is amazing too, with it being one of Britains oldest covered shopping arcades – built in 1827.

For those students looking to grab a bargain and experience something a little different, The Barras Market is a must. There is a mix of open and covered stalls selling everything from clothing, to electronics and more. In the early 2000s The Barras Market got a reputation for selling counterfeit CD's and DVD's, however today it is much more regulated – although the quality of some products sold is still dubious.

What are the job opportunities for students in Glasgow?

Job opportunities for students in Glasgow

Many students need a part-time job to support themselves through their studies, and you needn't worry if you're studying at one of Glasgow's Universities as there are ample opportunities.

Glasgow is the shopping capital of Scotland, with a considerable number of high-street brands and small independent boutiques requiring students to bolster their workforce. With an average hourly rate of £9.38, it is an attractive option for those with previous experience and the jobs are usually flexible around studies.

Nightlife

The city also has a bolstering nightlife scene and hundreds of food outlets, which means there are opportunities here too. Whilst working behind a bar into the early hours of the morning won't suit most students, there are pubs and bars which require part-time staff at weekends, and occasionally in the week. Furthermore, if you have experience as a waiter/waitress, there are hundreds of restaurants around Glasgow which are often looking for staff.

We would strongly recommend considering the impact that taking on a part-time job will have on pursuing a degree, and choosing a job which offers the flexibility required.

What's the best area for students to live in Glasgow?

Best Area

Our student accommodation in Glasgow is situated close to the city centre, so you're never too far away from the action! Glasgow is a fantastic option for students to live and study in. All three of our student halls of residence are within walking distance to the city centre, transport stops and universities. However, it's important to do your research, consider your commute to the university and decide what's best for you!

What student studio options do I have to choose from in Glasgow?

Choosing the right student accommodation can be tricky! All three of our halls of residence offer different studio room options, which range from the classic studio, up to superior studios. Check out the rooms at Robert Owen House,  

Central House, and St Andrews Court to see which one suits you best! All of the rooms are fully furnished, equipped with an en-suite, bed, kitchen and study area.

What else is there to do for students in Glasgow?

Glasgow is primarily known for its lively atmosphere, bursting with culture and creativity.

The City is home to a range of tourist attractions, which include Glasgow Cathedral, Kelvingrove Art Gallery & Museum and the Riverside Museum.

Attractions:

Glasgow is also known for its cultural attractions; The Scotland's Opera, National Ballet and Orchestra, The Royal Conservatoire of Scotland and The Glasgow Royal Concert.