Student accommodation
in Sheffield
Find your ideal student accommodation in Sheffield with Xenia Students. Whether you're a postgraduate, or an undergraduate starting your university journey, we offer a range of classic to deluxe student studios, as well as 1,2 and 3 bedroom apartments at Sovereign Newbank.
Sheffield is renowned for being one of the best cities for students and is home to more than 60,000 students. Sovereign Newbank is conveniently placed near to Sheffield West Bar quarter and is just a short walk from the universities. If you don't want to walk, there are tram stops nearby that can take you close to the universities.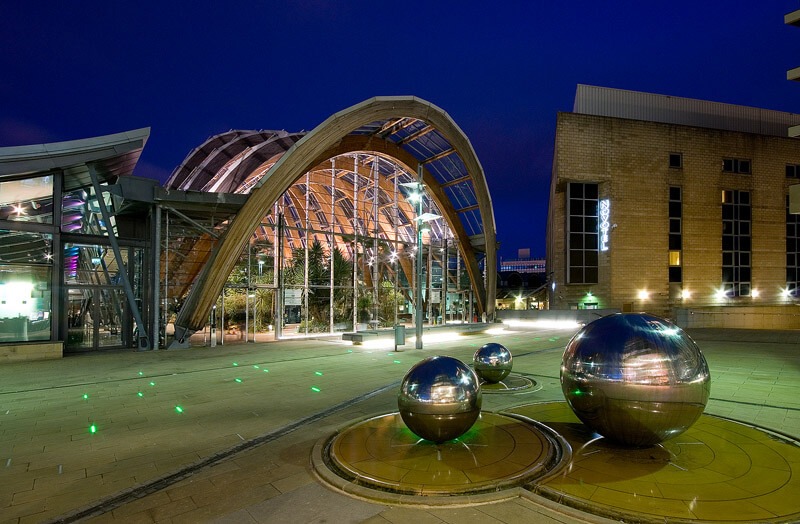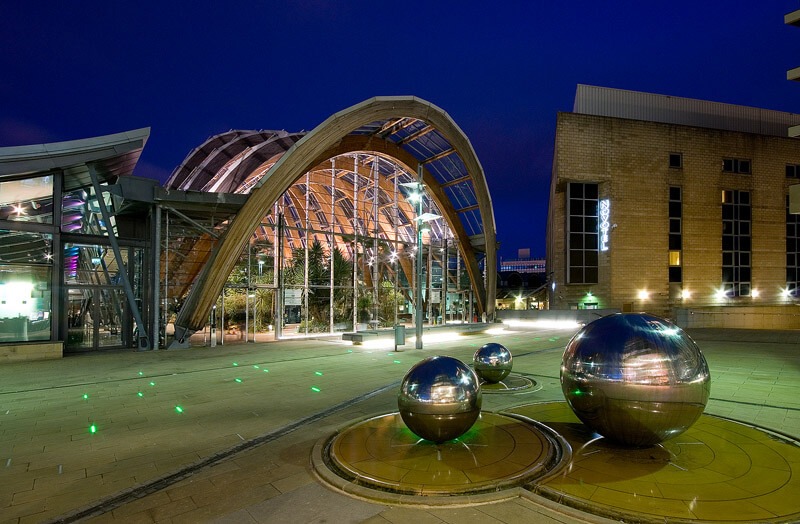 Why choose student accommodation in Sheffield?
Culture is huge here – Sheffield city boasts a range of galleries, museums and theatres – but it is better known for its great music and comedy scene. Booking our student accommodation in Sheffield means that you're never too far from the action. True to the student city reputation, Sheffield has loads of pubs, bars, and clubs to enjoy. Many of them host student nights, too.
Meadowhall Shopping Centre is great for shopping at all the best high-street stores, as well as housing a selection of restaurants and a cinema. Known as one of the UK's greenest cities, you can head to one of the 50 parks or public gardens to escape the buzz of the city centre, and for a well-earned study break. The Peak District National Park is right on Sheffield's doorstep for you to explore too!
Now Fully Booked
Sovereign Newbank
from £130 per week
Student accommodation in the heart of Sheffield
Ensuite

Great Location

Bills Included

Free WiFi

Social Area

Study Room

Gym

Courtyard

3 more
Accommodation

University

Transport

Interest
Student Living in Sheffield
How easy is it get around Sheffield?

Travel

Sheffield is a city located in the North of England and is located a short distance away from Manchester and Nottingham (both under an hour by train).

Sheffield has great transport links, including Stagecoach Supertram which has three tram routes, giving you easy access to the most popular places in and around Sheffield.

The University of Sheffield has its own stop on Sheffield's Supertram network. meaning you can get there from the railway station in less than ten minutes. The trams also stop at places like Don Valley Bowl, Sheffield Arena, Ice Sheffield, Valley Centertainment and the Meadowhall centre.

Bus

Stagecoach also have bus routes around Sheffield, with discounted tickets on offer to students. A single student ticket is £1.20 and allows you to travel on any stagecoach bus, you can also get a 28-day student megarider ticket which for £43 a month, can be used on both buses and trams.

Although there are great transport links, most places can be reached by foot. Both Universities are located in the city centre, only a short walk away from Sovereign Newbank!

Which universities and colleges are based in Sheffield?

Sheffield has two main Universities: University of Sheffield and Sheffield Hallam University.

Each university has a Student Union, which offers a range of activities:

Sheffield Students' Union

Sheffield Students' Union offers a wide range of club and societies to students which are a great way to meet new people, socialise and develop new skills outside of studies.

Clubs and societies include: Book Society, Computer Gaming, Buddhist Society and Debating.

For all activities see: https://su.sheffield.ac.uk/activities

As well as clubs and societies, Sheffield Students' Union have a great range of sports clubs to fit everyone's preference.
Sports Clubs include: Caving, Triathlons, Snowboarding, Canoeing, Subaqua, Judo, Cheerleading, Football and Hockey.

For all Sports see: https://su.sheffield.ac.uk/activities/sport-physical-activity

Sheffield Hallam Student's Union

Sheffield Hallam Students' Union also has a great range of societies for everyone to take part in; which again is a great way to socialise with new people and develop new skills outside of studies.

Societies include: Architecture, Airsoft, Biosciences, Breakdance, DJ, Darts, Hindu and Ice Skating.
For all clubs and societies: https://www.hallamstudentsunion.com/get_involved/societies/

Sports

Sheffield Hallam Students' Union have a wide range of sports and activities, there's something for everyone.
Sports clubs include: American Football (men's and women's), Badminton, Climbing, Futsal, Netball, Rugby League, Swimming and Waterpolo.

For all sports: https://www.shu.ac.uk/current-students/sport/team-hallam/sports-and-activities

Each Year, both universities compete over a variety of sporting events, to be crowned the winner of Sheffield Varsity. The annual event is famous in the city and brings in crowds of over 4,000 students.

What is the student nightlife like in Sheffield?

Sheffield has a thriving student scene with pubs, bars restaurants and clubs around the city to cater for the student population.

The popular clubs in Sheffield are Onyx, The Leadmill and Tank all based in the heart of Sheffield.

Not only is the city lively, but the University of Sheffield Student Union offers a range of entertainment. The union has two bars, several club venues and even a cinema, so there is always something to keep you entertained.

Where are the best places to shop in Sheffield?

Shopping

Meadowhall Shopping Centre is the leading shopping and leisure destination in Sheffield. For all the iconic high street brands such as, H&M, House of Fraser, Lipsy and Miss Selfridge; this is the place to shop. Within Meadowhall, there are also a wide range of restaurants to dine at and even a cinema to watch the latest films.

The Nichols Building is a vintage store that sells Arts, Crafts, Vintage Clothing and Retro Interior. You can buy, sell, or even just meet up with friends to have a coffee.

Another place of interest to shop is Crystal Peaks Shopping Centre; which (like Meadowhall) has the favourite brands such as New Look, TkMaxx, Roman and Dorothy Perkins.

What are the job opportunities for students in Sheffield?

Each of the Student Unions help students find part time work to fit around their studies. However, with Sheffield being a popular place of study for students and having a large shopping scene, there are plenty of part time job opportunities for students in the retail sector.

What else is there to do around your student accommodation in Sheffield?

Living in student accommodation in Sheffield

Sheffield is a diverse city with a rich history and a vibrant mix of museums, galleries, bars and shops.

Looking for something fun to do to get away from your studies? Why not try Awesome Walls? The first ever climbing centre to be awarded 'National Performance Centre' status by the British Mountaineering Council. They have a range of different walls at different angles and styles for you to try out.

Street Art

If you love your street art, why not wander around the streets of Sheffield, following the Feature Walls Trail Map? In 2016 Sheffield hosted the Feature Walls street art festival, where Artists painted large scale murals across the city. Most of these murals are still there today, which creates a cheap and fun day out.

Sheffield is known as the outdoor city with the Peak District on its doorstep. Sheffield is the UK's leading destination for people looking for outdoor adventure and rural escapes.