Student accommodation
in Sunderland
Our student accommodation in Sunderland is located just north of the River Wear, near to the University of Sunderland's St Peter's campus. Whether you're a postgraduate or undergraduate starting out your journey, we have classic to superior studios on offer at our accommodation building All Saints House.
Sunderland is located 30 minutes south of Newcastle on the north-east coast and is easily accessible on the Metro. There's a great balance between city and sea here – you can easily spend one day in the city bubble and the next escaping to Roker beach.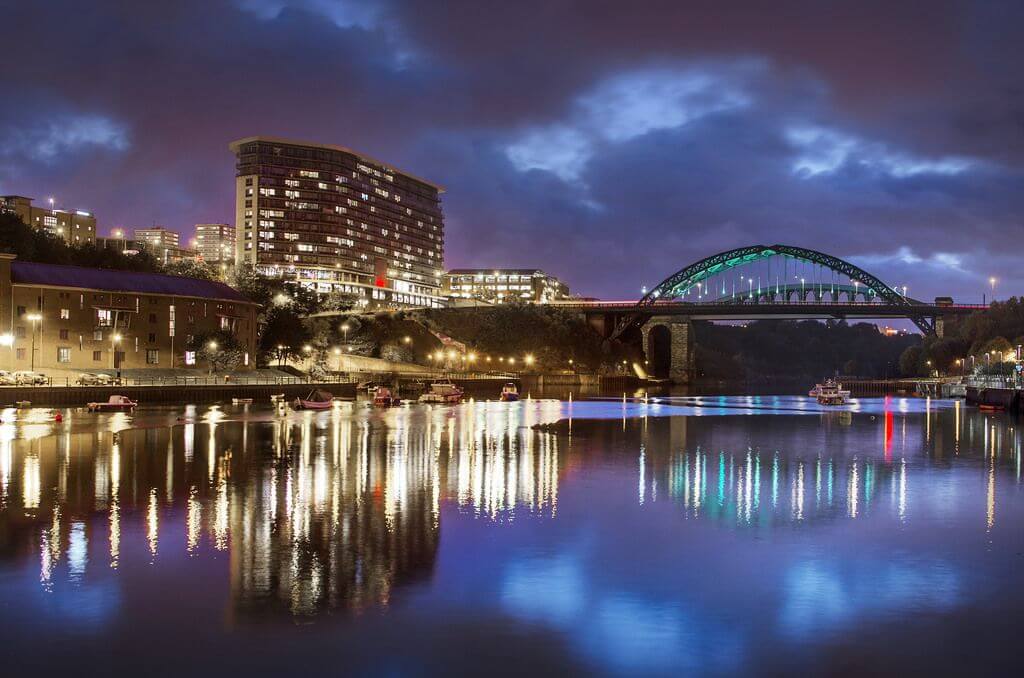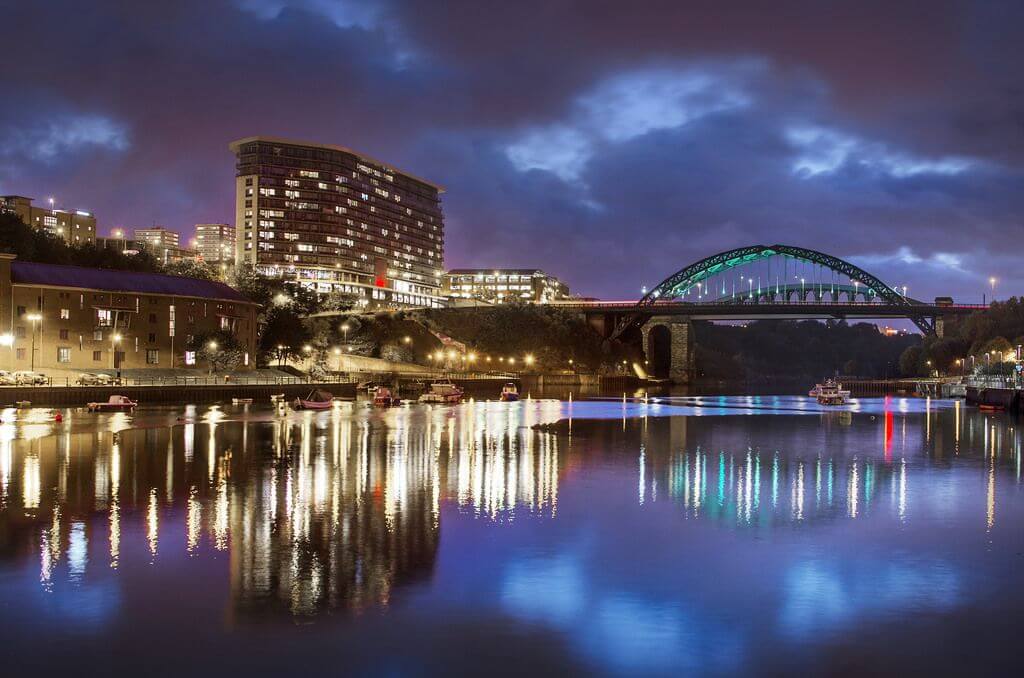 Why choose Sunderland?
Sunderland's underground music scene is huge, and there's a great variety of pubs, bars and clubs too – plenty host student nights throughout the week. Embrace the city's cultural scene in one of the galleries or museums – the National Glass Centre is always an interesting day out.
If that's not enough to tempt you, Sunderland consistently comes top of charts as one of the most affordable places to live in the UK! Get in touch with us today to find out more about booking student accommodation in Sunderland, or simply register to book!
Sold Out!
All Saints House
from £115 per week
Studio accommodation close to University of Sunderland
Ensuite

Free WiFi

Bills Included

Social Area

Laundry Room

Car Parking

Outdoor Patio
Accommodation

University

Transport

Interest
Student Living in Sunderland
How easy is it get around Sunderland?

Getting around

Sunderland is a characteristic city by the sea and is located just 30 minutes away by train from Newcastle.

The city has great transport links, including The Tyne and Wear Metro which allows you to get to all the major destinations around Sunderland, running every 12 minutes. This service also calls at Newcastle Central Station to national rail links and Newcastle Airport.

The cost of a student ticket is £31.80 (Four weeks) or £354.00 (Annual) for inner Sunderland. You can also get an all-zone ticket for £61.90 (Four weeks) or £456.20 (Annual).

Stagecoach also has bus routes around Sunderland and they offer discounted tickets to students. The cost of a student ticket for a month is £132.

The closest airports to Sunderland are Newcastle Airport (33 mins) and Durham Tees Valley Airport (40 mins).

Which universities and colleges are based in Sunderland?

Student accommodation in Sunderland- Universities:

The University of Sunderland and Sunderland College are popular choices for higher education in the North East. There are two campuses for the Uni of Sunderland in the city centre; The Sir Tom Cowie Campus and City Campus.

All Saints House is on North Bridge Street- within walking distance of Sunderland University and the city centre.

The University of Sunderland has lots of great clubs and team sports for students to join. This is a great way to keep fit and socialise with new people.

Sports include:

Badminton, Boxing, Futsal, Hockey, Squash, Volleyball and Table Tennis.

Find out more about university culture here: https://www.sunderland.ac.uk/about/culture/

Sunderland College also has team sports that students can join such as Netball, Basketball, Tennis, Swimming, and Dance.

Find out more here: https://www.sunderlandcollege.ac.uk/experience/

What is the student nightlife like in Sunderland?

Sunderland offers a great choice of bars, pubs, restaurants, and clubs that suit everyone's preference.

The popular pubs and bats in Sunderland are Ttonic, Hidden and 808 Bar & Kitchen all based right in the City Centre. Sunderland also has a thriving underground music scene.

Where are the best places to shop in Sunderland?

Shopping

The Bridges Shopping Centre has over 90 shops which include some of the best high street names, as well as new and independent stores.

Park Lane Shopping Village is vibrant and unique; it's the place to find all the small independent shops.

Jacky Whites Market is an indoor market, located within the Bridges Shopping Centre. The market offers a huge range of products and services such as fruit and veg, beauty products, and sweet shops.

What are the job opportunities for students in Sunderland?

Job Opportunities

Sunderland University helps its students find part time work to fit around their studies. However, with having a large shopping centre and independent shops In and around the city, there are lots of job opportunities for students finding part time work.

Places for employment could include: Café Nero, Boots, Foot Locker, Lush, Starbucks, Superdry and Tesco.

What else is there to do for students in Sunderland?

If you're considering booking student accommodation in Sunderland, then it's a good idea to get to know the area! Aside from the nightlife, there are lots of cool things to do in the area.

Karting North East is great for a day out with a group of friends. They offer a range of different outdoor activities such as Go-Karting, Paintball, RX Buggies, Archery & Tomahawks and Off Road 4×4.

For more information: https://kartingnortheast.com

Museum

Sunderland is famous for its glass museum which is a cultural venue and visitor attraction, which is a part of the University of Sunderland.

Sunderland is also known for its award-winning beaches of Seaburn and Roker which are also home to Sunderland International Air Show each year.

What else is there to do around your student accommodation in Sunderland?

Living in student accommodation in Sunderland

Choosing student accommodation in Sunderland can be a tough decision to make. After all, you will be living there for a minimum of a year! At Xenia, we pride ourselves on providing modern studio rooms and state of the art facilities for you to enjoy, for an excellent price.

Our student studio apartments are great for those of you who really like your own space, but also enjoy being sociable. In your studio room, you will have a private bathroom, your own kitchen and a comfy bed. Which means that you can avoid awkward arguments with your flatmates about dishes and untidiness.

Facilities

All of our student accommodation in Sunderland has a gym and social areas, where you can hang out and get to know your neighbours. You will also receive complimentary WiFi and 24/7 building security too. We don't charge any additional fees if you would like to register for dual occupancy. Or if you would like to live close to your friends, just let us know!

If you would like to book a property for 2023/2024, simply fill out our booking form.

If you have any questions about booking a room in Sunderland, then get in touch today and a member of our team will help you out.