Student accommodation
in Chester
Booking student accommodation in Chester has never been easier with Xenia Students. We offer a range of classic to deluxe student studio apartments at Chronicle House, which is close to Chester Riverside Campus. Chronicle House also has great transport links for students who are studying further afield.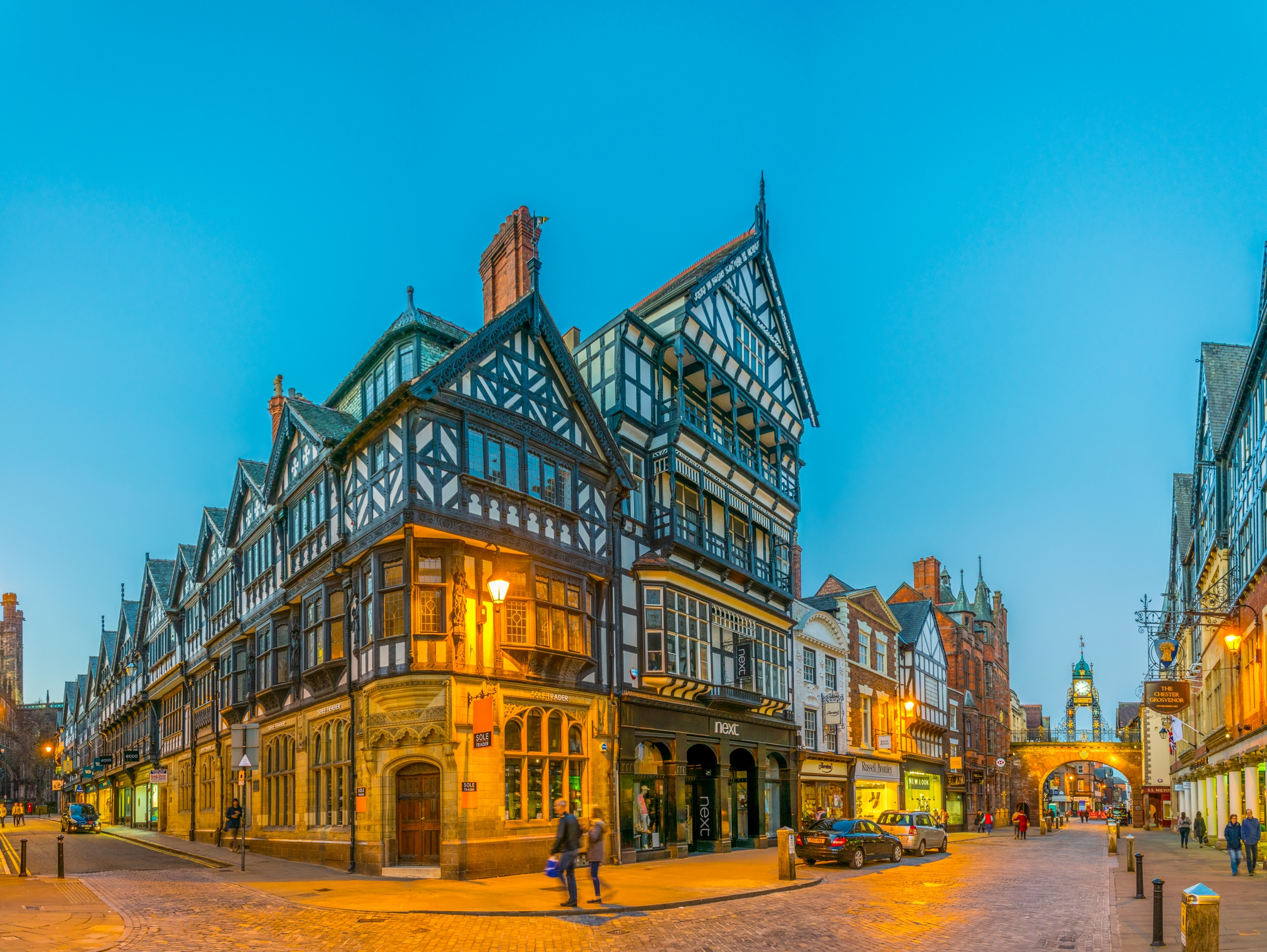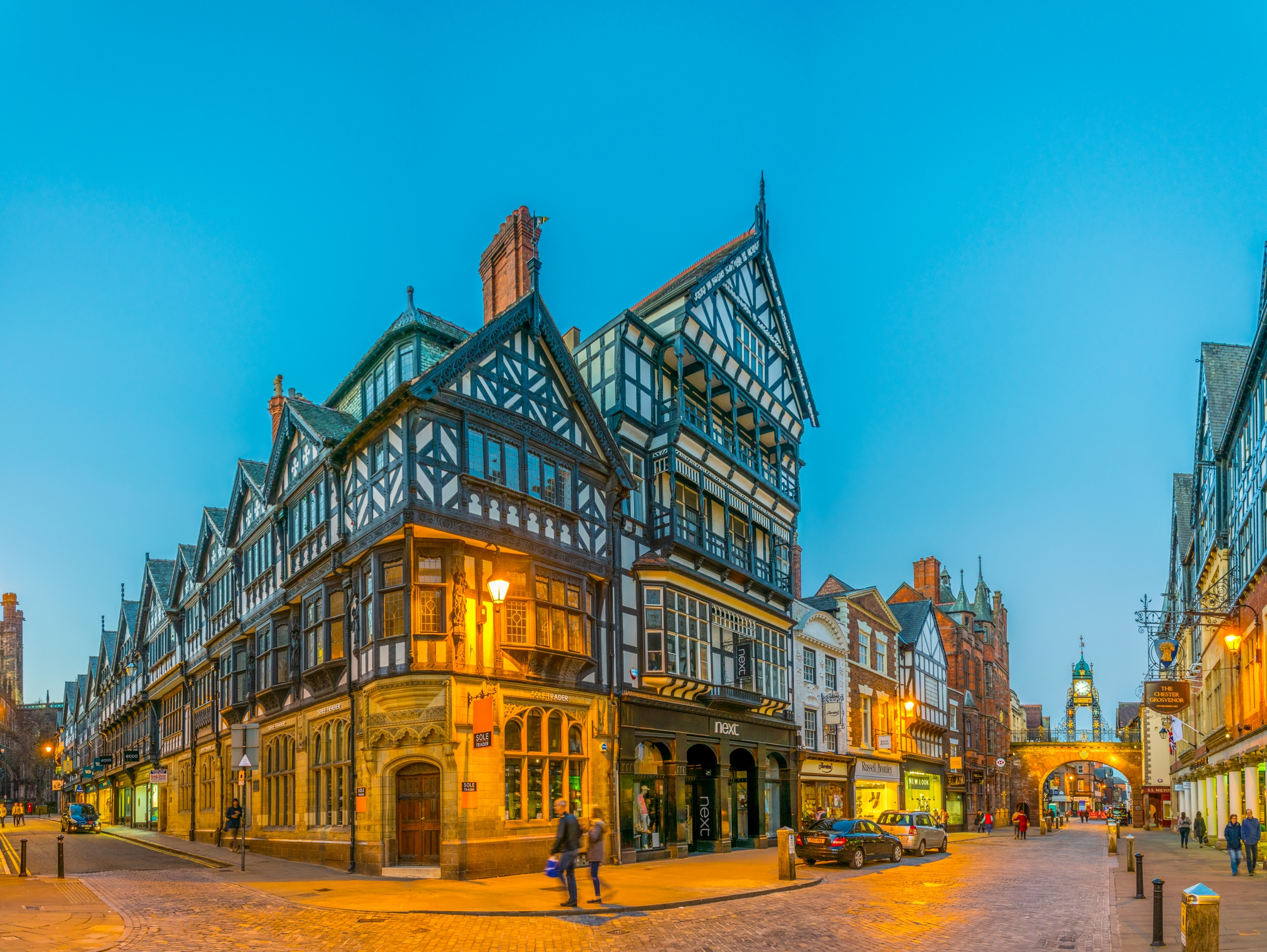 Why choose Chester?
When you're not stuck in the library there's plenty of exploring to be done. If exploring the famous city walls and cathedral isn't for you, you can head into Chester's city centre, there are plenty of places for students to eat, drink, and shop all over the city. You'll find everything from rustic alehouses to bars and clubs. Grosvenor Shopping Centre, home to the two-tier shopping Rows, is just a stone's throw away from our Chester student accommodation. Don't forget to visit Chester Zoo, either!
Sold Out!
Chronicle House
from £150 per week
Student accommodation in the heart of Chester
City Centre

Ensuite

Bills Included

Free WiFi

Social Area

Gym

Laundry Room

Bike Storage

1 more
Accommodation

University

Transport

Interest
Student Living in Chester
How easy is it to get around Chester?

Chester is a small characteristic city meaning all the cities features are easy to get to, whether you're on foot, cycling, or using the cities great transport links such as train or bus.

For students, Stagecoach offer student bus tickets which vary in price from around £99 per term.

The University of Chester's Greenway Gate – Parkgate Road Campus, allows access to the University directly from Greenway, which is an easier and safer route for cyclists and walkers.

Chester is also a short distance away from Manchester and Liverpool, with train routes running in just under an hour.

The closest airports to Chester are Manchester Airport and Liverpool John Lennon Airport, both of which are only 40 minutes away.

Which Universities and Colleges are based in Chester?

The University of Chester has four campuses in and around the City and offer a range of different courses and levels of education.

The University of Chester run a variety of activities for their students to get involved with, such as:

CSU Societies
Joining a society is a great way to meet new people, socialise and develop new skills outside of your studies.

CSU Societies come under six categories; Culture, General Interest, Academic, Faith, Political and Campaigning and Performing Arts and Music.

To see all CSU Societies: https://www.chestersu.com/activities/societies/

CSU Sports
Sport is a great way to stay active, socialise and relieve the stress of studying.
CSU have a variety of sports that you can become involved with, such as cheerleading, men's and women's football, lacrosse, equestrian and many more.

To see all CSU Societies: https://www.chestersu.com/activities/societies/

What is the student nightlife like in Chester?

If you're looking to book student accommodation in Chester, then it's definitely worth checking out the vibrant nightlife too!

Clubs:

Chester is home to two mains clubs; Cruise and Rosie's, both of which offer various events throughout the week. However, if the club scene isn't for you, Chester has a wide range of bars, pubs and restaurants to keep you entertained. From Revolution to The Alchemist, there are bars to suit any preference.

What are the job opportunities for students in Chester?

Chester has a lot to offer for students when it comes to jobs. Employment within the retail and leisure sector makes it easier for students to work flexible hours to suit their studies.

Places for employment could include: Topshop, Primark, Millie's Cookies, Nando's and more.

What else is there to do for students in Chester?

History:

Chester is best known for its unique medieval buildings, Chester Rows. As well as Chester's picturesque Cathedral, which is a must see for history lovers! The City of Chester is surrounded by Roman walls, built during the rise of the empire. For a great day out, you can walk all the way around the city walls and take in the great views.

Another popular attraction to Chester is the Chester Races. Also known as Roodee, which is apparently the oldest racecourse still in use in England.

Just outside of the city is Chester Zoo; on of the most visited zoo's in the UK (it contains over 20,000 animals!).

Why choose Xenia to book student accommodation in Chester?

Here at Xenia, we understand that choosing student accommodation in Chester can be tough! After all, this is where you'll meet new friends and stay for at least a year. We pride ourselves on providing modernly furnished student studio apartments, which come with excellent facilities for a great price!

Studio Apartments

Our student studio apartments are a great option if you like your own space, but also enjoy socialising too. All of our student rooms are equipped with a smart TV, private kitchen area, en-suite bathroom and comfy bed. Our student accommodation in Chester also comes with complimentary WiFi, a gym and social area too!

Our helpful building management team will be there to help you out if you have any issues during your stay. Chronicle House has an excellent social area, where you can hang out and get to know your neighbours.

All bills are included within the rent and we don't charge any additional fees if you would like to register for dual occupancy. Or if you would like to live close to your friends, just let us know when you're registering for a room.

If you would like to book a room for 2023/2024, simply fill out our booking form.

If you have any questions about booking our student accommodation in Chester, then get in touch today and a member of our team will help you out.