Your City.
Your Experience.
Your Home.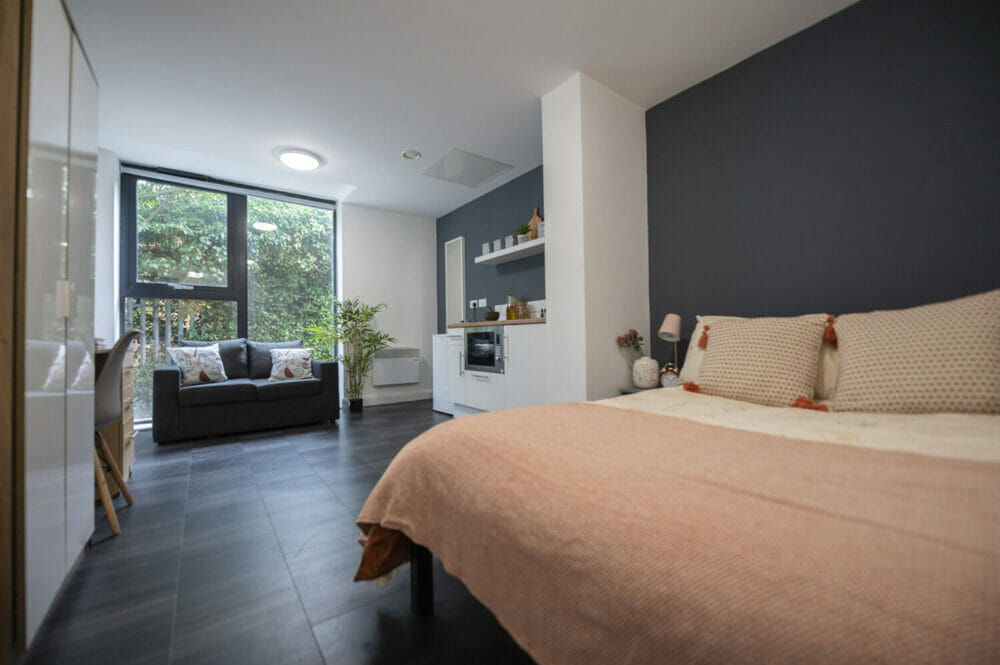 University feels like home in our private student accommodation.
Feel right at home in our affordable private student accommodation.
Whether you're just starting your university journey, or are returning for your next year of study, we have a huge range of private studios, as well as 1, 2 and 3 bedroom apartments across the UK for you to choose from.
Staying with Xenia Students allows you to enjoy the privacy of your own studio apartment and still have a great social life! Our students have a private kitchen area and en-suite, as well as access to excellent social areas including onsite gyms, cinema rooms, study rooms and games rooms. Check out each private student accommodation page for more info on your amenities.
We provide private student accommodation for students attending some of the most popular universities in the UK. From Glasgow to Newcastle and Sheffield to Liverpool, you can find our private accommodation in cities across the UK – and all of our buildings are unique. So whether you're looking for your own space to study off-campus or a social building with a great communal atmosphere – we can help you find a home that's right for you! 
Browse by city to find private student accommodation that suits you.
Find out more about what makes Xenia Students so special…
All You Need to Know About Us
Check out who we are! The type of accommodation we offer.
About us
Need to Talk Things Over?
Get in contact with us and we can help find the perfect accommodation for you.
More information
Final Rooms Remaining for 21/22!
0330 9957 987